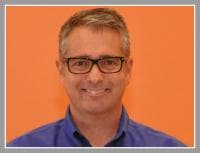 Kip Miles - General Sales Manager
With the right dealer, you should feel like you have a partner for your automotive needs. Here are some things to look for when selecting a dealer.
Ample new car inventory, specifically of the vehicles you are most interested in purchasing or leasing. Whether you want a C-Class, E-Class, ML, GLK, or any other Mercedes-Benz offerings, start by looking at inventory online. At Mercedes-Benz of Fairfield, if you don't see the specific vehicle you want, call us and we'll help locate it for you.
Wide and deep selection of pre-owned luxury vehicles. Look for a robust selection of makes, models and body styles. For added peace of mind, examine the dealer's inventory of Certified Pre-owned Mercedes-Benz vehicles. At Mercedes-Benz of Fairfield we provide a wide range of today's top Mercedes-Benz automobiles, including many Mercedes-Benz Certified vehicles. We also carry many other makes and models. With over 500 pre-owned available 24 hours a day, 7 days a week, 365 days a year, Mercedes-Benz of Fairfield is your source for a great pre-owned vehicle.
Easy, fair Trade-in Process
If you're not looking to buy a pre-owned vehicle perhaps you may have one to trade. If so, a dealer with a large inventory of pre-owned vehicles is likely to want to buy yours. At Mercedes-Benz of Fairfield we offer a transparent trade-in (purchase) process. We make two offers to purchase your vehicle, one from an independent company and one from us; the best news is you receive the higher of the two offers. Even better, our offer is good for up to 7 days even if you don't buy or lease a new car from us.
Comprehensive Service Center
Make sure you choose a dealer with the latest Mercedes-Benz diagnostic equipment and tools, that uses and stock genuine Mercedes-Benz parts and employs factory-trained technicians. At Mercedes-Benz of Fairfield, we stock a wide selection of Mercedes-Benz parts. And if we don't have it in stock, we can usually get it in a day. We know your time is valuable. That's why we stay open late and offer Saturday service. See our 10-Pt. Value Guarantee for the Mercedes-Benz of Fairfield difference.
We invite you to put Mercedes-Benz of Fairfield to the test, and find out why we are the fastest growing Mercedes-Benz Dealership in Northern California. Exceptional is our benchmark, and world-class is our standard!