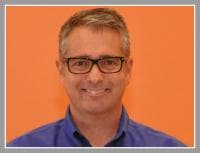 Kip Miles, General Sales Manager
Leasing can be a great way for you to be able to drive the car you really want without some of the complications and commitment of ownership.
Here are some reasons you may want to consider leasing:
Pay less tax

- In California you only pay Sales Tax on the term of the lease, not the full sales price of the vehicle.

Pay for what you use

- you only pay lease payments during the term of the lease, rather than paying for the full cost of the vehicle.
No worries about resale value since you can turn the car back in .
Drive a newer model car
Get warranty coverage for entire lease period
Lower my payments - since you only pay for what you use, lease payments are often lower than payments towards vehicle ownership.
Demystifying leasing rates
Cars depreciate every day. The leasing company determines (estimates) the value of the vehicle at the end of the lease. They then calculate the difference between the current value and that future value to determine the payback. From there, your payment will depend on several factors: the value of any trade-in, what rate you qualify for, the predetermined value of the vehicle mentioned above, and sales tax.
Key Leasing Terms
Lease term

- The number of months you will use the vehicle and for which the lease is written.

CAP Cost

- the initial price of the car

Residual Value

- Wholesale value of the vehicle at the end of the lease term.
At Mercedes-Benz of Fairfield, our experienced team will help you determine whether leasing is right for you and guide you in finding the best lease for your needs.
We are also an official Mercedes-Benz lease turn-in center. If you are nearing the end of your lease on your Mercedes-Benz, come see us to discuss your plans for turning in your vehicle and purchasing or leasing another one.