2018 Mercedes-Benz E-Class VS 2019 Cadillac CTS
There's a class of luxury midsize cars that caters to the demands of a loyal fan base and the models of both Mercedes-Benz and Cadillac deliver. We're honing our razor sharp focus on the 2018 Mercedes-Benz E-Class vs 2019 Cadillac CTS, to task ourselves with the impossible chore of picking a winner between the two. Sure it's a tough job but someone's got to do it and we're up for the challenge. Enjoy this comparison of the 2018 Mercedes-Benz E-Class vs 2019 Cadillac CTS. We'll get started by approaching the performance of the Mercedes-Benz and the Cadillac side-by-side.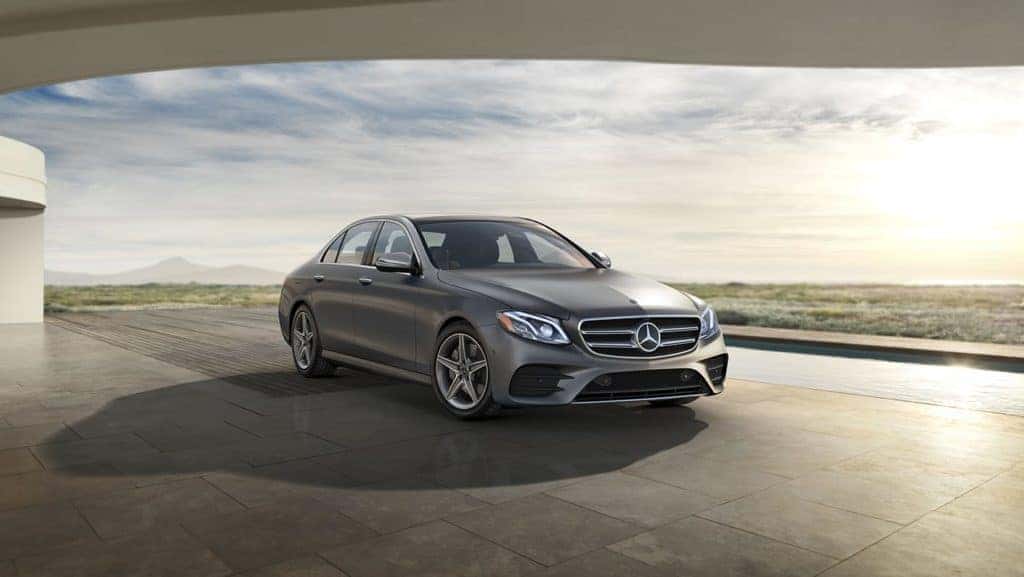 2018 Mercedes-Benz E-Class vs. 2019 Cadillac CTS: Performance
The
2018 Mercedes-Benz E-Class
can still bring the noise. The standard engines in the sedan and coupe feel quick, and the two performance-oriented models can really hustle. The ride is cushioned, and the E-Class lets you take corners with confidence. The Mercedes-Benz E 300 sedan is powered by a 241-horsepower turbocharged 2.0-liter four-cylinder engine. A nine-speed automatic transmission comes standard. Some base engines aren't worth your time, but that's not the case here. It has plenty of power for driving around town or on the highway, and it feels relatively quick from the driver's seat. The E-Class provides sharp steering and has the chops for confident cornering. There's little body lean, and the ride is smooth. You can also choose between five driving modes that tune the ride more for comfort or performance, depending on your preference.
The 2019 Cadillac CTS has phenomenal overall performance for its class. The base engine delivers decent power, but the two optional V6 engines are more potent. Fuel economy is below average. The CTS handles with enthusiasm and precision, though ride quality is a bit firm. The CTS comes standard with a turbocharged 2.0-liter four-cylinder engine that produces 268 horsepower. All engines are mated to an eight-speed automatic transmission. The standard four-cylinder engine has decent power, though critics disagree on its capability. The Cadillac CTS comes standard with rear-wheel drive, and all-wheel drive is optional. Handling is sharp and secure through turns, with good road grip and little body roll. The CTS' ride quality is on the stiff side, especially with certain wheel or tire combinations.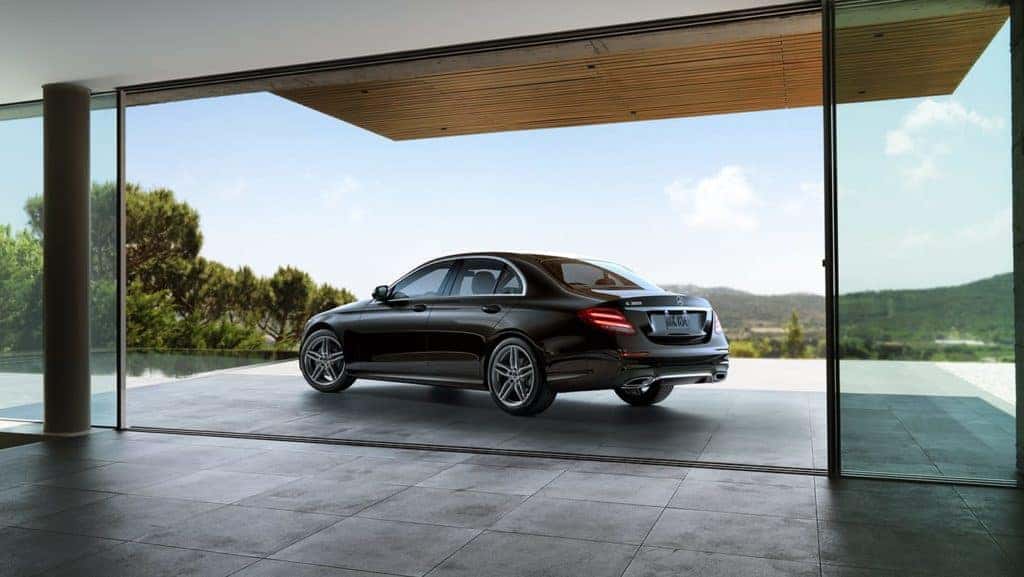 2018 Mercedes-Benz E-Class vs. 2019 Cadillac CTS: Feature Comparison
The
2018 Mercedes-Benz E-Class
is absolutely top-notch inside. You'll love the stylish design, and the quality of materials is second to none. The well-shaped front seats provide all-day support and comfort, it's a terrific place to spend time. There are more tech features than you'll know what to do with, including more than a dozen active safety features. Standard features in the E-Class include a power sunroof (except in convertible models), dual-zone automatic climate control, push-button start, remote start, driver drowsiness monitoring, crosswind assist, and active brake assist. Mercedes-Benz COMMAND® infotainment system, which is standard, features a 12.3-inch display, voice controls, steering wheel-mounted controls, navigation, *Bluetooth®, a Wi-Fi hot spot, Android Auto, Apple CarPlay, and two USB ports. The COMMAND® infotainment system is easy to use and the displays are easy to see from the driver's seat. The E-Class' litany of active safety features – including driver drowsiness monitoring and crosswind assist – aren't found in many rivals.
The 2019 Cadillac CTS has a generally upscale interior with premium materials, though there are some unimpressive touches. The front seats are spacious and comfortable, but headroom is tight for tall occupants in the cramped second row and provides less legroom than rivals offer. Some of the infotainment features aren't particularly user-friendly. Critics like the trunk's wide opening but bemoan its high liftover height and odd shape. Standard features in the 2019 CTS include proximity key entry, push-button start, a remote start, dual-zone automatic climate control, a rearview camera, the Teen Driver function, an 8-inch touch-screen infotainment system, *Bluetooth®, two USB ports, satellite radio, an 11-speaker Bose stereo, Android Auto, Apple CarPlay, wireless charging, a built-in Wi-Fi hot spot, and rear parking sensors. Most reviewers find the CTS' infotainment system somewhat cumbersome to operate, with an overreliance on touch controls.
*Bluetooth® is a registered mark Bluetooth® SIG, Inc.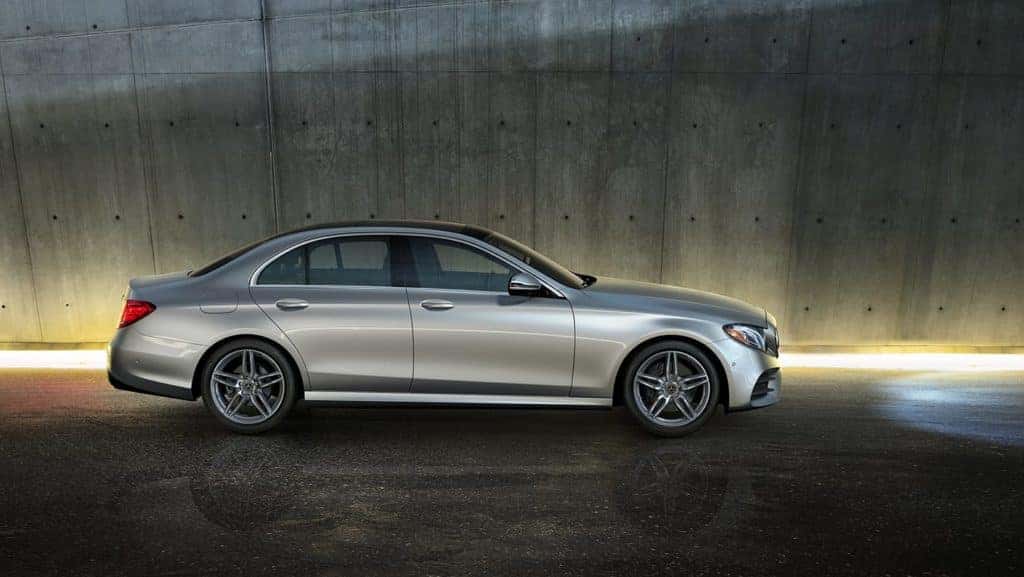 2018 Mercedes-Benz E-Class vs. 2019 Cadillac CTS: Overall Comparison
The 2018 Mercedes-Benz E-Class is one of the highest-rated luxury midsize cars. It has a lineup of powerful turbocharged engines, poised handling, and a comfortable ride quality. You can also argue that it has the nicest interior in the class. There are few features and technologies that the E-Class doesn't offer, and the seats provide all-day comfort. Because of its wealth of amenities, perfect safety scores, and general praise from automotive critics, the Mercedes-Benz E-Class qualifies as an excellent car. It's worth a look for every luxury midsize car shopper.
The 2019 Cadillac CTS boasts a powerful engine lineup and thrilling handling, but the base engine could use more power. It finishes in the middle of the luxury midsize car rankings because of its unimpressive rear-seat, small cargo space, and some infotainment controls can be hard to learn and use. Cabin quality is nice but not as upscale as what you'll find in many European competitors. Trunk space is small for the class, while most rivals have roomier back seats. There are tons of great options in the luxury midsize car class, so it's worth shopping around before pulling the trigger on a CTS.
Still Undecided?
Come drop by our Mercedes-Benz dealership in Fairfield, CA to check out our new cars, you'll see just what makes them so appealing. Speak with our Mercedes-Benz sales associates about our latest Mercedes-Benz financing options, and take a test drive today!
Make an Inquiry
If you have any question or concerns, fill out the for below and we'll get back to you soon, or call (707) 430-0101.
We are more than happy to help!