2018 Mercedes-Benz GLS VS 2019 Infiniti QX80
There's a class of luxury large SUVs that caters to the demands of a loyal fan base and the models of both Mercedes-Benz and Infiniti deliver. We're honing our razor sharp focus on the 2018 Mercedes-Benz GLS vs 2019 Infiniti QX80, to task ourselves with the impossible chore of picking a winner between the two. Sure it's a tough job but someone's got to do it and we're up for the challenge. Enjoy this comparison of the 2018 Mercedes-Benz GLS vs 2019 Infiniti QX80. We'll get started by approaching the performance of the Mercedes-Benz and the Infiniti side-by-side.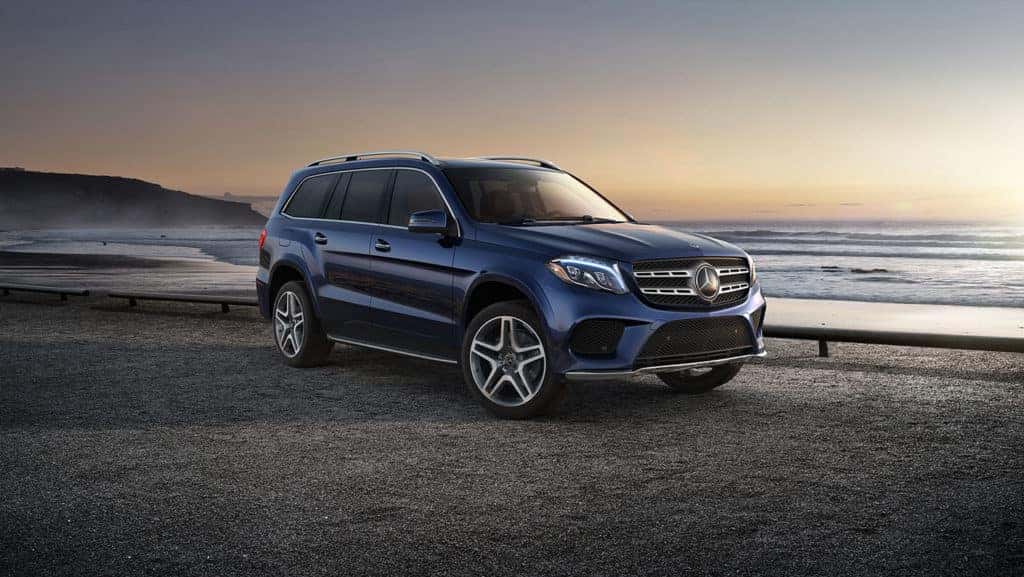 2018 Mercedes-Benz GLS vs. 2019 Infiniti QX80: Performance
The
2018 Mercedes-Benz GLS
offers a choice of three powerful engines, each of which pairs with a smooth-shifting transmission. The GLS 450 comes with a twin-turbo 3.0-liter V6 engine that puts out 362 horsepower. You might think a big SUV needs a V8, but this V6 has plenty of power for most driving situations. You can step up to a V8 by opting for a higher trim. The V6 gets the best fuel economy of the group, but the two available V8s deliver outstanding power and acceleration. No matter which engine you choose, you'll enjoy a smooth ride and, thanks to the GLS' standard all-wheel drive, plenty of road grip. It's poised around turns, and the ride quality – especially in Comfort mode – is terrific.
The 2019 Infiniti QX80 is no pushover on the road. It has a powerful V8 engine, a smooth transmission, and a comfortable ride. The QX80 has a 400-horsepower 5.6-liter V8 engine and a seven-speed automatic transmission. The automatic transmission makes smooth, timely shifts. Large SUVs are not renowned for their excellent fuel economy, and the QX80 is no exception. As expected from a luxury SUV, the QX80 glides over imperfections in the pavement. What's not expected from a vehicle of this size is its nimble handling. The available Hydraulic Body Motion Control system boosts this SUV's agility by helping limit its body lean around corners. It's not a sedan, but this SUV isn't as clunky as you'd expect.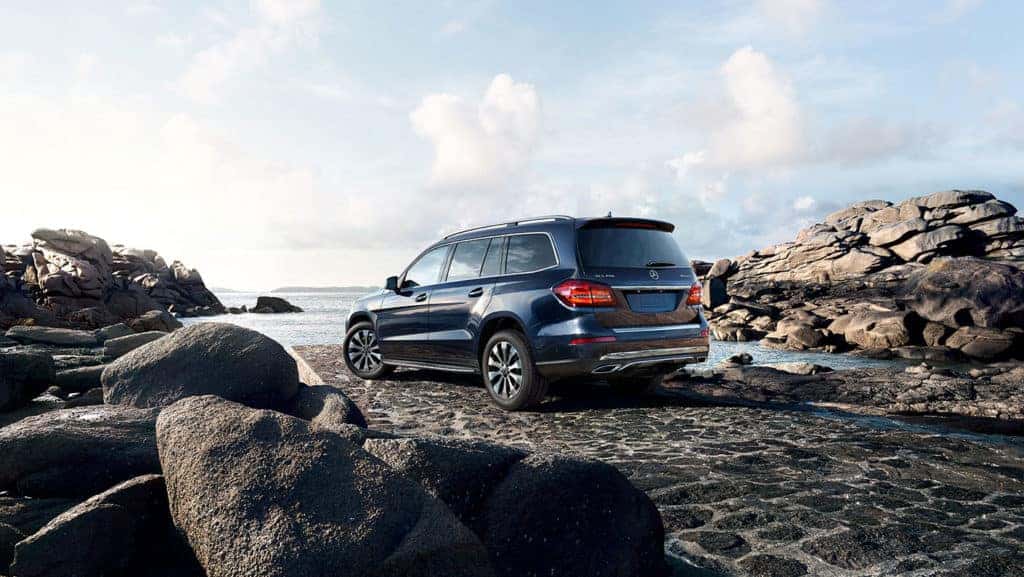 2018 Mercedes-Benz GLS vs. 2019 Infiniti QX80: Feature Comparison
The
Mercedes-Benz GLS
lives up to the Mercedes-Benz reputation for quality. There are three rows of spacious seats, and the interior remains quiet even at highway speeds. Standard features in the GLS include a sunroof, *Bluetooth®, two USB ports, a 115-volt outlet, HD Radio, an 8-inch display screen, andmbrace® Connect, which allows you to lock and unlock your doors, send an address to the navigation system, and start the vehicle from the smartphone app. The COMMAND® infotainment system has intuitive menus, and its touchpad controller is a convenient way to navigate the system. Standard driver assistance features include active brake assist, driver drowsiness monitoring, crosswind assist, a rearview camera, and PPRESAFE®. The GLS has the look and feel of a luxury vehicle. The interior looks sleek and inviting, and top-notch materials cover every surface. This is one of the nicest interiors in the class.
Overall, the 2019 Infiniti QX80 has a quiet, comfortable cabin filled with luxurious materials. However, an attentive eye will uncover a few spots with materials of a lower quality than you'd expect from a luxury SUV. The QX80's list of standard equipment includes a moonroof, a navigation system, tri-zone automatic climate control, remote start, proximity keyless entry, *Bluetooth®, four USB ports, satellite radio, a 13-speaker Bose sound system, voice controls, and an 8-inch touch screen. Standard safety equipment includes forward collision warning, automatic emergency braking, front and rear parking sensors, a 360-degree parking camera, pedestrian detection, and Infiniti Connection. This Infiniti has a fair amount of tech features, but many of them look dated and feel less advanced than those found in rivals, and some connectivity features are missing altogether. The QX80's technology isn't bad in its own right, but this SUV lags behind rivals.
*Bluetooth® is a registered mark Bluetooth® SIG, Inc.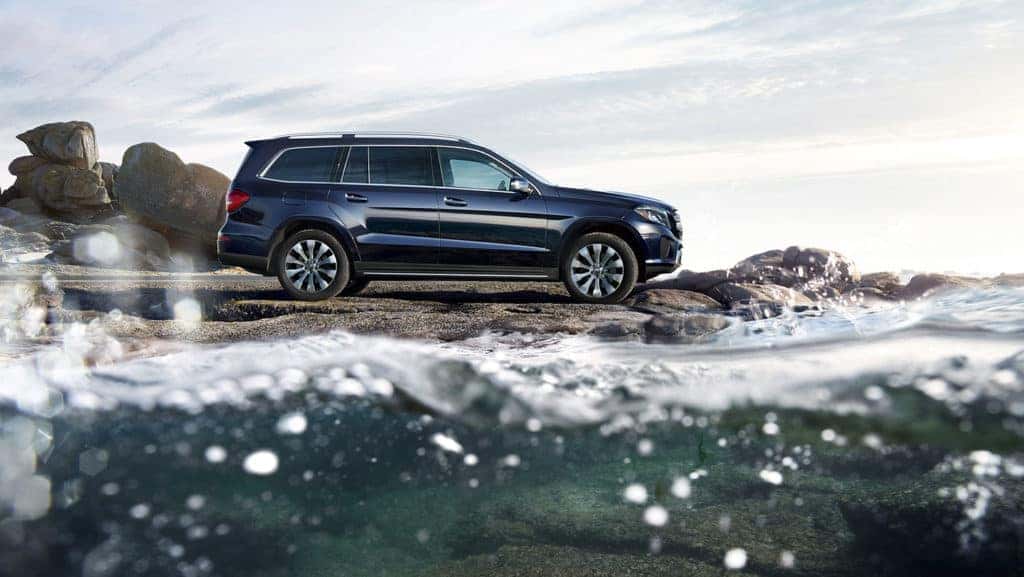 2018 Mercedes-Benz GLS vs. 2019 Infiniti QX80: Overall Comparison
The Mercedes-Benz GLS' attractive, well-built interior comes with three rows of roomy, comfortable seats. On the performance side, this Mercedes-Benz also features a powerful group of engines, including a V6 that has better gas mileages estimates than many class rivals. In addition, it boasts composed handling with excellent road grip, and it delivers a comfortable ride. It's easy to see why this is one of the highest-rated vehicles in the class. If you're shopping for a luxury large SUV, it belongs on your shopping list.
The QX80 is a decent luxury large SUV, and it offers more cargo space than many rivals. To overcome its large size, this SUV delivers plenty of engine power and brisk acceleration. The QX80 glides over bumps in the road and delivers a comfortable ride, with handling that is surprisingly nimble for a large vehicle. However, some class rivals offer more features, and the QX80's infotainment system looks and feels outdated compared to the competition. You should skip the QX80 if you want state-of-the-art technology.
Still Undecided?
Come drop by our Mercedes-Benz dealership in Fairfield, CA to check out our new cars, you'll see just what makes them so appealing. Speak with our Mercedes-Benz sales associates about our latest Mercedes-Benz financing options, and take a test drive today!
Make an Inquiry
If you have any question or concerns, fill out the for below and we'll get back to you soon, or call (707) 430-0101.
We are more than happy to help!