2019 Mercedes-Benz CLS VS 2018 Lincoln Continental
There's a class of large luxury sedans that caters to the demands of a loyal fan base and the 2019 models of both Mercedes-Benz and Lincoln deliver. We're honing our razor sharp focus on the 2019 Mercedes-Benz CLS vs 2018 Lincoln Continental, to task ourselves with the impossible chore of picking a winner between the two. Sure it's a tough job but someone's got to do it and we're up for the challenge. Enjoy this comparison of the 2019 Mercedes-Benz CLS vs 2018 Lincoln Continental. We'll get started by approaching the performance of the Mercedes-Benz and the Lincoln side-by-side.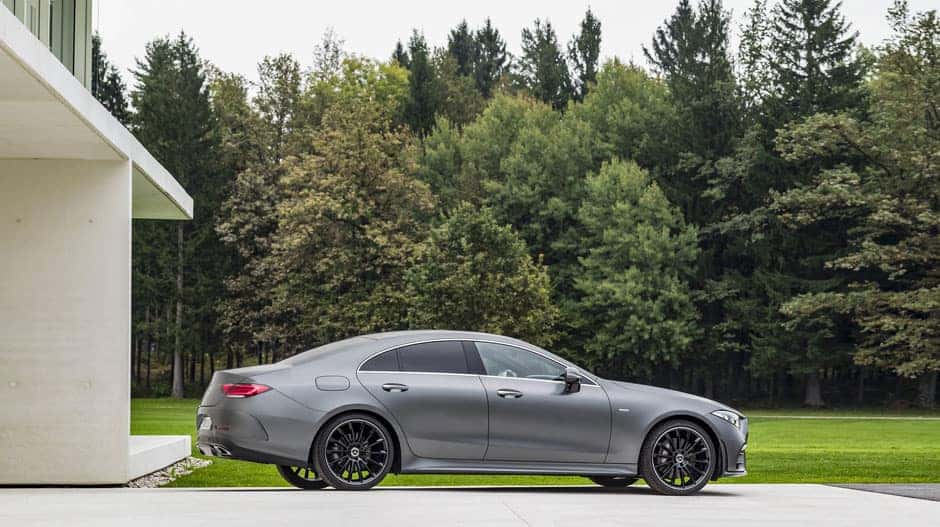 2019 Mercedes-Benz CLS vs. 2018 Lincoln Continental: Performance
The redesigned
2019 Mercedes-Benz CLS
rides smoothly and makes a great cruising vehicle. It handles well and gets ample power from either of its
turbocharged six-cylinder engines
. The CLS 450 features a turbocharged 3.0-liter six-cylinder engine that puts out
362 horsepower
. It also has an EQ Boost mild hybrid function that activates automatically and can add 21 horsepower (and 184 pound-feet of torque) over short periods. This engine delivers power in a smooth, linear fashion and never feels weak. The EQ Boost is a pleasant addition, making the engine feel livelier. According to EPA estimates, the CLS gets
24 mpg in the city
and
31 mpg on the highway
with its base engine. Those are some of the best ratings in the class.
The 2018 Lincoln Continental is a luxury cruiser first and foremost – a notion that the Continental's cushioned ride helps to reinforce. This Lincoln is composed around corners and has strong brakes as well, though some competitors' driving dynamics feel a bit more polished. The Continental comes standard with a 3.7-liter V6 engine that puts out 305 horsepower; a six-speed automatic transmission is also included. The engine has enough power for daily driving situations, but the transmission doesn't always shift smoothly or on time. The Continental's base engine gets below-average fuel economy, earning an EPA-estimated 17 mpg in the city and 26 mpg on the highway. Those are some of the worst ratings in the class.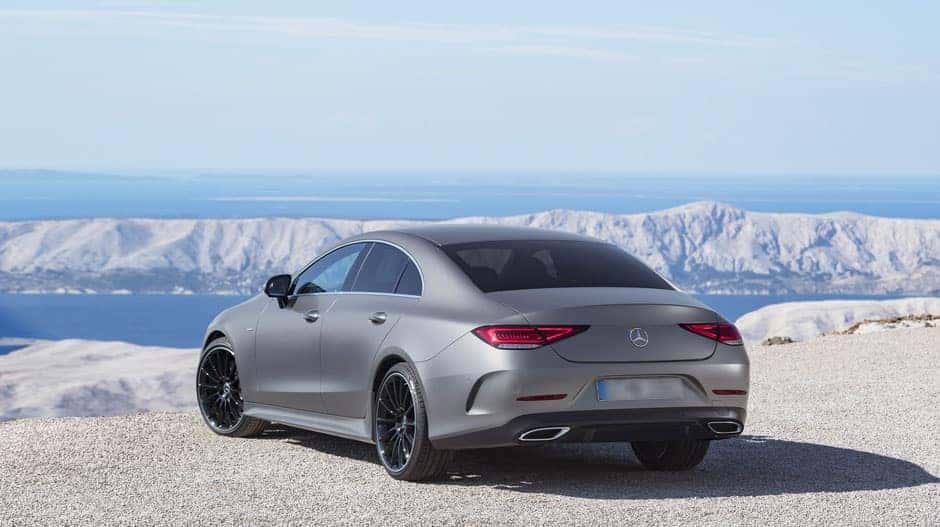 2019 Mercedes-Benz CLS vs. 2018 Lincoln Continental: Feature Comparison
The
2019 Mercedes-Benz CLS
looks modern and stylish inside following its redesign, with top-notch materials quality. Both rows of seats are comfortable. There's plenty of available technology, and a user-friendly infotainment system comes standard. The CLS comes standard with the COMMAND® infotainment system that includes a
12.3-inch display screen
and a touchpad controller that gives haptic and acoustic feedback. Available features include Thermotronic (GPS-linked) automatic climate control, Mercedes-Benz In-Car-Office, Mercedes-Benz Link smartphone connectivity, wireless device charging, a Burmester audio system, and Car-to-X communication. Beyond the infotainment system, the CLS offers a plethora of useful and cutting-edge technology. At the top of the list is Car-to-X communication, which allows all cars equipped with this technology to communicate with each other about hazardous on-road situations, allowing you to potentially avoid accidents and other dangers.
The 2018 Lincoln Continental uses a fair amount of premium materials, but some spots are subpar, which leaves this vehicle a step below some other luxury large cars. The front seats are extremely comfortable, and the rear seats have ample legroom (though they're short on headroom). The Continental's standard features include dual-zone automatic climate control, push-button start, a 10-speaker audio system, satellite radio, and the SYNC 3 infotainment system with an 8-inch touch screen and voice recognition. Standard driver assistance features include front and rear parking sensors, park assist, MyKey, and a rearview camera. The SYNC 3 infotainment system is easy to use, and some buyers will appreciate that there are physical buttons in addition to the touch screen for controlling many functions. This Lincoln offers many standard and available active safety features as well. However, while the assortment of technology is nice, many features are less advanced than in luxury rivals.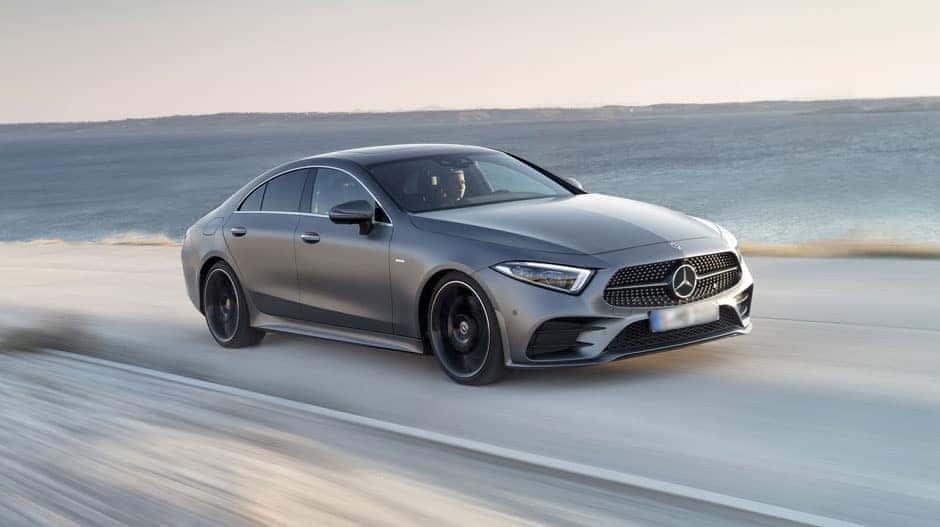 2019 Mercedes-Benz CLS vs. 2018 Lincoln Continental: Overall Comparison
Mercedes-Benz redesigned the CLS for the 2019 model year, and it sees plenty of changes. The 2019 model features a revamped trim lineup and replaces the prior generation's twin-turbo V8s with six-cylinder engines. The new engines are more efficient thanks to the new mild hybrid technology. Inside, the CLS boasts an attractive, posh interior and offers a lengthy list of features, including many driver assistance options. The seats are comfortable and supportive as well. The CLS lives up to its luxury billing by providing a cushioned ride and a chic, well-built interior. There are lots of reasons to like this Mercedes-Benz, and that's why it finishes in the top half of luxury large car rankings.
The 2018 Lincoln Continental is a good car, but it finishes near the bottom of the class rankings because many rivals are simply better vehicles. The Lincoln has powerful available engines, rides smoothly, and is comfortable inside, but it's not a class leader in any of these areas. If you're looking at luxury large cars, there are better options that provide more value.
Still Undecided?
Come drop by our Mercedes-Benz dealership in Fairfield, CA to check out our new cars, you'll see just what makes them so appealing. Speak with our Mercedes-Benz sales associates about our latest Mercedes-Benz financing options, and take a test drive today!
Make an Inquiry
If you have any question or concerns, fill out the for below and we'll get back to you soon, or call (707) 430-0101.
We are more than happy to help!