2019 Mercedes-Benz GLE VS 2019 Infiniti QX60
There's a class of luxury midsize SUVs that caters to the demands of a loyal fan base and the 2019 models of both Mercedes-Benz and Infiniti deliver. We're honing our razor sharp focus on the 2019 Mercedes-Benz GLE vs 2019 Infiniti QX60, to task ourselves with the impossible chore of picking a winner between the two. Sure it's a tough job but someone's got to do it and we're up for the challenge. Enjoy this comparison of the 2019 Mercedes-Benz GLE vs 2019 Infiniti QX60. We'll get started by approaching the performance of the Mercedes-Benz and the Infiniti side-by-side.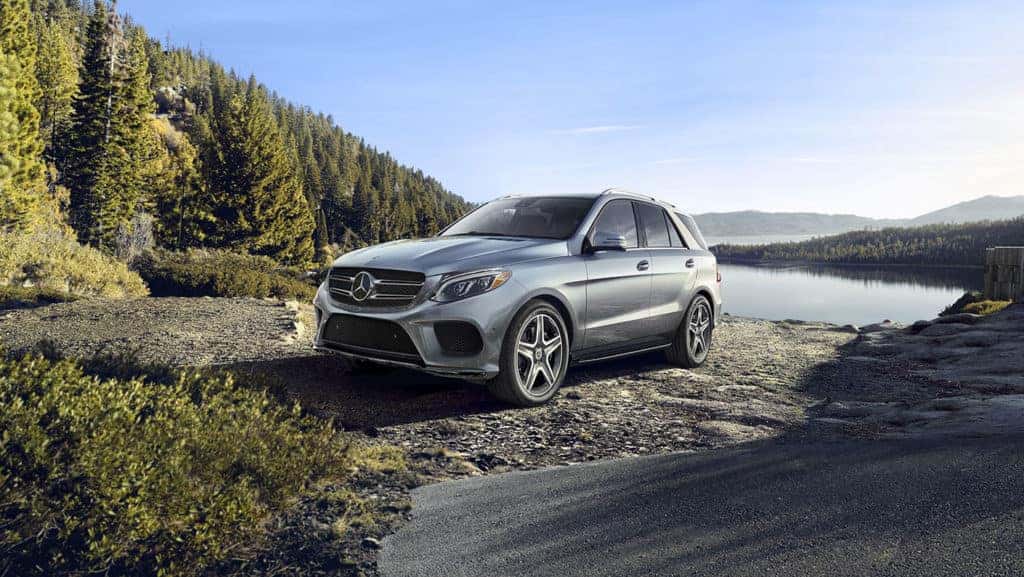 2019 Mercedes-Benz GLE vs. 2019 Infiniti QX60: Performance
The
2019 Mercedes-Benz GLE
gets decent power from its base engine, and it offers three performance-oriented trims that all deliver excellent acceleration. GLE 400 models have a twin-turbocharged 3.0-liter V6 that puts out 329 horsepower, and it's paired with a nine-speed automatic transmission. These engines all deliver better acceleration and feel stronger than the base engine. The two GLE 63 trims are shockingly energetic, making the SUV feel quicker off the line than any SUV has a right to be. All-wheel drive comes standard. You can choose between multiple driving modes that alter the suspension to provide better handling or a smoother ride.
The 2019 Infiniti QX60 doesn't match the overall performance of many competitors. While its engine is adequately powerful and gets pretty good gas mileage, several other luxury midsize SUVs deliver better handling, a smoother ride, or both. All QX60 models feature a 3.5-liter V6 engine and a continuously variable automatic transmission. Overall, the QX60 is relatively easy to drive, but its driving dynamics receive mixed reviews. Some critics say the QX60 handles fairly well but at the expense of ride quality. Others say this Infiniti prioritizes comfort over handling, delivering a smooth ride at the expense of sharp cornering.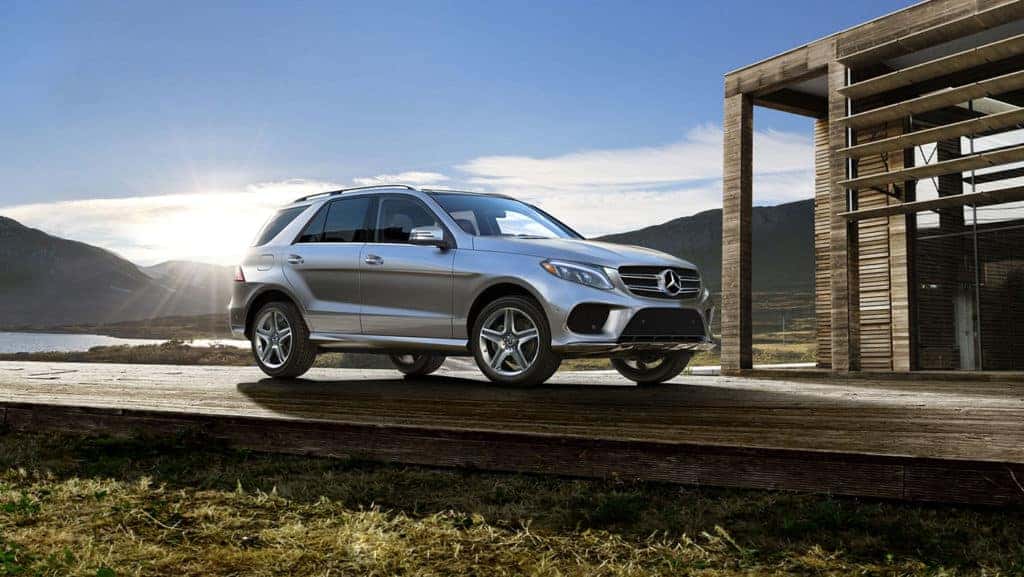 2019 Mercedes-Benz GLE vs. 2019 Infiniti QX60: Feature Comparison
The
2019 Mercedes-Benz GLE's
interior features modern styling and premium materials, making it one of the nicest cabins in the class. Both rows of seats are roomy and comfortable with seating for five. Leatherette upholstery, a power-adjustable driver's seat, and heated front seats come standard. There's plenty of technology available; standard features in the GLE include a sunroof, dual-zone automatic climate control, push-button start, and an infotainment system with a 7-inch display screen, *Bluetooth®, two USB ports, and HD Radio. Standard driver assistance features include a rearview camera, forward collision warning, automatic emergency braking, a drowsiness monitor, crosswind assist, and Mercedes-Benz PRESAFE®, which tightens the seat belts, closes the windows, and locks the doors when the GLE senses a crash is imminent. A power liftgate comes standard, and the rear seats fold completely flat to give you an even cargo floor.
The 2019 Infiniti QX60's interior rates highly. The cabin looks great, though opinions are split about materials quality. The seats are spacious, if a tad firm, and there's above-average cargo capacity. Standard features in the QX60 include a moonroof, tri-zone automatic climate control, *Bluetooth®, two USB ports, a six-speaker audio system, satellite radio, HD Radio, and the Infiniti InTouch infotainment system with an 8-inch display screen. The infotainment system is user-friendly. You can control the infotainment system with the available touch screen and the redundant physical buttons. The many controls make the dash look busy, and some of the controls are tough to reach from the driver's seat. Standard driver assistance features include a rearview camera, blind spot monitoring, forward collision warning, and forward emergency braking with pedestrian detection.
*Bluetooth® is a registered mark Bluetooth® SIG, Inc.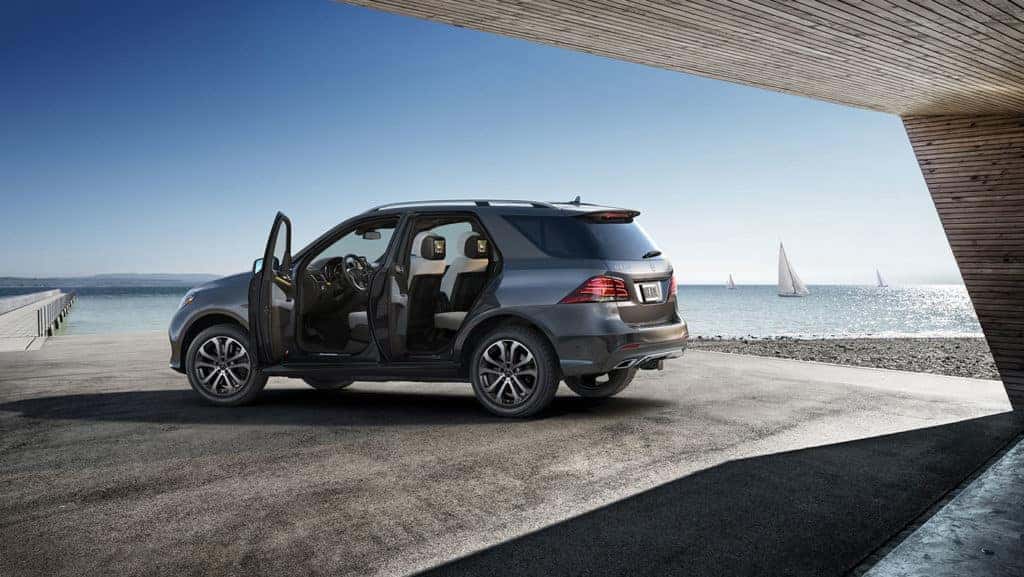 2019 Mercedes-Benz GLE vs. 2019 Infiniti QX60: Overall Comparison
The 2019 Mercedes-Benz GLE delivers plenty of luxury. You have four trim options with the GLE, three of which are performance-oriented models. The base GLE 400 4MATIC® makes a great choice for most people. It's not as powerful as the higher trims, but it offers almost all the same features, and its engine still has ample power for every driving situation. Mercedes-Benz offers some powerful engine options. The GLE looks great inside, and it provides two rows of comfortable seats and plenty of tech features. Standard models also have good cargo capacity. It's a good SUV that's worth a look.
The 2019 Infiniti QX60 finishes in the bottom third of the luxury midsize SUV rankings. Its performance is fine for your daily commute, the cabin is spacious, and you get a fair amount of user-friendly technology. Upon closer examination, however, you find that the QX60 isn't as athletic or luxurious as several competitors, and its technology list lacks some newer features found in many other vehicles. The QX60 looks good when judging it on its own, but there are some cracks in the veneer when you measure it against other luxury midsize SUVs.
Still Undecided?
Come drop by our Mercedes-Benz dealership in Fairfield, CA to check out our new cars, you'll see just what makes them so appealing. Speak with our Mercedes-Benz sales associates about our latest Mercedes-Benz financing options, and take a test drive today!
Make an Inquiry
If you have any question or concerns, fill out the for below and we'll get back to you soon, or call (707) 430-0101.
We are more than happy to help!