Top Day Spas in Fairfield, CA
Top Day Spas in Fairfield, CA
When it comes to pampering yourself, Fairfield has a plethora of options. You can treat yourself to a favorite meal at one of the many restaurants, a delicious cocktail at one of the local taverns or pubs, or you can go all out with a spa day. From manicures and pedicures to facials and massages, Fairfield spas have you covered when it comes to self-care. The team at Mercedes-Benz of Fairfield would like to share a few of the top spas in Fairfield. Get ready to book your appointment today.
Solano Wellness Spa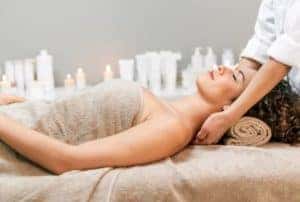 You'll find the Solano Wellness Spa at 1530 Webster St., Suite D, in Fairfield. You can schedule spa services Monday through Wednesday from 10 a.m. to 5 p.m., with a 10:30 a.m. start on Thursday, Friday, and Sunday. Treatments include skincare and enhancement procedures such as anti-aging, microdermabrasion, chemical peels, and 3D microblading for eyebrows. Massage options include therapeutic, deep tissue, hot stone, Shiatsu, sports injury, prenatal, and couples massages. You can also have hair removal performed at Solano Wellness Spa, from your entire face to your chest, back, and abdomen.
Solano Wellness Spa also offers several specials and packages that allow you to schedule more than one service. The Single's Deluxe offers an hour of relaxation, massage, and cleansing facial. The Single's Paradise includes a two-hour appointment consisting of a one-hour therapeutic massage and a one-hour signature deluxe facial. If you're looking for something to do with that special someone, check out their couple's options. You can go for the Couple's Escape that provides you both with a one-hour therapeutic massage in a private suite or the Couple's Serenity with a one-hour signature deluxe facial added to your massages.
Greenhaus Day Spa
Located at 1300 Pearl St. in nearby Napa, the Greenhaus Day Spa offers body treatments, waxing, nails, facials, and massages. They are open 10 a.m. to 5 p.m. Sunday and Tuesday and until 7 p.m. on Wednesdays and Thursdays, plus open earlier on Friday and Saturday at 9 a.m. with the later close. Facials include the Greenhaus Signature Facial with an analysis of your skin performed by your esthetician before they select the correct skin care products to fit your needs. You can enjoy this facial for either 60 minutes or 75 minutes at Greenhaus.
If you're looking for a massage, you can choose from a Swedish, aroma candle, therapeutic hemp, hot stone, deep tissue, or prenatal massage. Greenhaus also offers a couple's massage experience with chocolate and wine. Body treatments include a body contour wrap or body glow. The experts at Greenhaus can wax you from your brows to your arms and legs. Choose from an essential, organic, or shellac manicure and add a pedicure for the complete experience. Greenhaus also offers package deals for those looking for multiple services to pamper themselves, such as the Well Being or Relaxation Duo.
Thirty-Six Oaks Country Retreat
Thirty-Six Oaks Country Retreat is open Monday through Saturday from 10 a.m. to 6 p.m. and 11 a.m. to 5 p.m. on Sunday for your day spa needs. Services include facials, herbal tub soak, massage, and a day spa respite for quiet time. You can drive your new Mercedes-Benz GLE to find them at 6963 Gibson Canyon Road in Vacaville. Your spa day will take place nestled in a grove of majestic oak trees, serving as an oasis of natural beauty for you to drink in and enjoy.
Thirty-Six Oaks offers several packages to combine services and offer you a unique spa experience for one price. The Tranquil Couple's Escape includes a one-hour massage for you and your loved one followed by another hour to relax and either sip tea or enjoy a picnic. The Total Serenity package is a one-hour massage, herbal facial massage, body polish, and candlelight herbal tub soak for 30 minutes.
Atma Wholistic Day Spa
Another great day spa in the Fairfield area is the Atma Wholistic Day Spa, located at 500 Merchant St., Suite D, in Vacaville. They are open daily from 10 a.m. to 5 p.m. and offer massage, lymphatic drainage, spa therapies, esthetics, and waxing. Massages available are Swedish, deep tissue, and sports massages, offering you therapeutic and soothing treatments. You can also add cupping, hot stones, Gua Sha, body scrub, CBD, and exfoliating treatments to your massage for a unique experience. Lymphatic drainage is a beneficial option after surgery to reduce scar tissue formation and aid in healing.
Esthetic options include custom facials such as anti-aging, antioxidant, and oxygen facials. You can also get a chemical peel or anti-aging and advanced lifts as well as microdermabrasion, fibroblasting, and hyaluron pen. Waxing includes everything from your face to your bikini line or back and chest. Spa therapies include hot stone and thermal modalities, detoxing body wraps, reflexology, body scrubs, cupping, and Gua Sha.
The Spa at the Napa River Inn
The Spa at the Napa River Inn is open weekends by appointment only for massage, exfoliation and wraps, facials, and spa packages that combine available services. You can also get waxed or have your makeup done at The Spa at the Napa River Inn. You'll find them at 500 Main St. in Napa for your pampering needs. Massages include a therapeutic massage for 60, 75, or 90 minutes either alone or with your significant other. You can also get a massage that concentrates on your head, neck, hands, and feet for an hour.
Enjoy an organic grape seed oil and mill crushed grape seed body exfoliation to feel like a whole new person. Or perhaps a hydrating body butter wrap is what you need to feel fresh and new? A 60-minute nourishing facial will leave your skin feeling rejuvenated and plumped, as it revitalizes and cleans your skin. The Spa at the Napa River Inn also offers spa packages such as the Royal Treatment, which includes four hours of full-body treatment.
There you have it — the Mercedes-Benz of Fairfield list of five top spas to spend a day being pampered with some self-care treatment. If you think we missed one, reach out to us at (707) 430-0101 or via our secure online messaging service so we can make a point of checking out your favorite day spa in and around Fairfield.