Let us take care of your first payment


We are pleased to announce the 2018 Memorial Day Payment Credit Program!
Friday May 25, 2018 – Monday May 28, 2018
Select vehicles contracted through MBFS (retail or lease) will be eligible for a credit covering the first month's payment (for 2017/2018 Models).* Eligible models and maximum payment credits are shown below.
Class          |        1st Month Payment
———————————————
CLA                     $700
GLA                     $700
C-CLASS            $750
E-CLASS            $900
GLC-SUV            $750**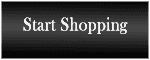 * Offer valid for select vehicles contracted between May 25 – May 28, 2018. This first payment offer is only valid for a 2017/2018 CLA up to $700, a 2017/2018 GLA up to $700, a 2017/2018 C-Class up to $750, a 2017/2018 E-Class up to $900, or a 2017/2018 GLC/SUV (excludes the GLC Coupe) up to $750. Offer only valid for retail or leased vehicles financed througj Mercedes-Benz Financial Services. Subject to credit approval. Please see Mercedes-Benz Fairfield for full program details.
** Excludes the GLC Coupe.