New Mercedes-Benz Vehicles Debuted at the 2017 Los Angeles Auto Show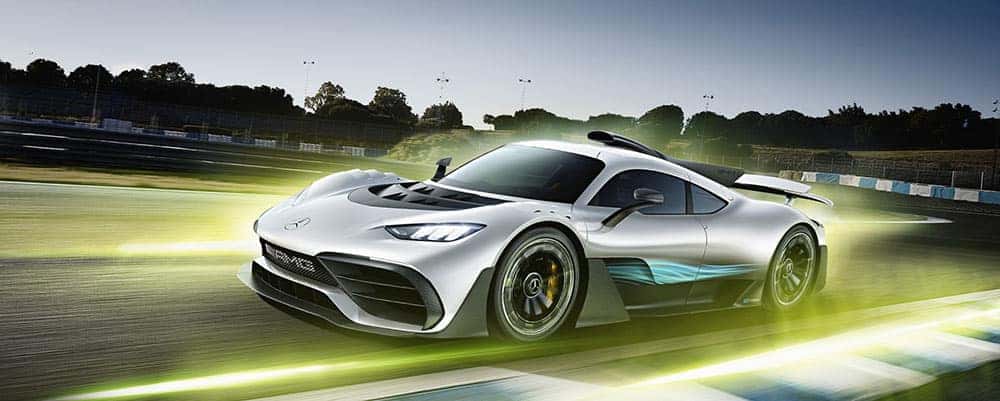 There was plenty to see at the 2017 Los Angeles Auto Show, but Mercedes-Benz still managed to steal the spotlight thanks to:
The All-New Mercedes-Benz CLS Class
The Mercedes-AMG® Project ONE
A Fleet of Plug-in and Hydrogen Vehicles
We've gathered everything you need to know about the Mercedes-Benz showing.
The Third-Generation Mercedes-Benz CLS Class
With a newly-streamlined design showcasing an aerodynamic front-end, clearer contours, reduced lines, and low-set headlights, the new Mercedes-Benz CLS Class exudes a sense of style, sophistication, and sportiness.
And it has performance to match. The new inline six-cylinder engine will be the first Mercedes-Benz to embrace 48-volt technology with ISG, so expect marked increases in comfort and efficiency. If the sedan doesn't strike your fancy, look to the all-new four-door coupe – it's set to seat 5 passengers for the first time.
The Mercedes-AMG® Project ONE
The Mercedes-AMG Project ONE isn't likely to be seen across the roads of Fairfield, but it's still prompting plenty of interest.
The vehicle is built around a high-performance plug-in hybrid drive system sourced straight from Formula 1 and developed in close cooperation with the motorsport experts of Mercedes-AMG® High Performance Powertrains. A 1.6L V6 hybrid petrol engine with direct injection and electrically assisted single turbocharging combines with four electric motors for impressive performance. And pneumatic valve springs replace mechanical valve springs to allow engine speeds up to 11,000 rpm – which is unique for a road-going vehicle
The Energy Car Lineup
The Mercedes-AMG® Project ONE certainly wasn't the brand's sole expression of new energy engineering. They showcased a range of forward-thinking models, including:
Plug-In Hybrid GLE 550e
Plug-In Hybrid C Class C 350e
GLC F-Cell Hydrogen Vehicle
It's a clear reminder that Mercedes-Benz plans to offer electrified versions of every car in its current lineup by 2022.
Contact Us Today to Find Out More About Future Mercedes-Benz Vehicles
If news from the Los Angeles Auto Show has excited your interest, why not contact us to find out more? You can also explore new vehicles online and apply for financing from the comfort of your own home.