Vehicle Acquisition Event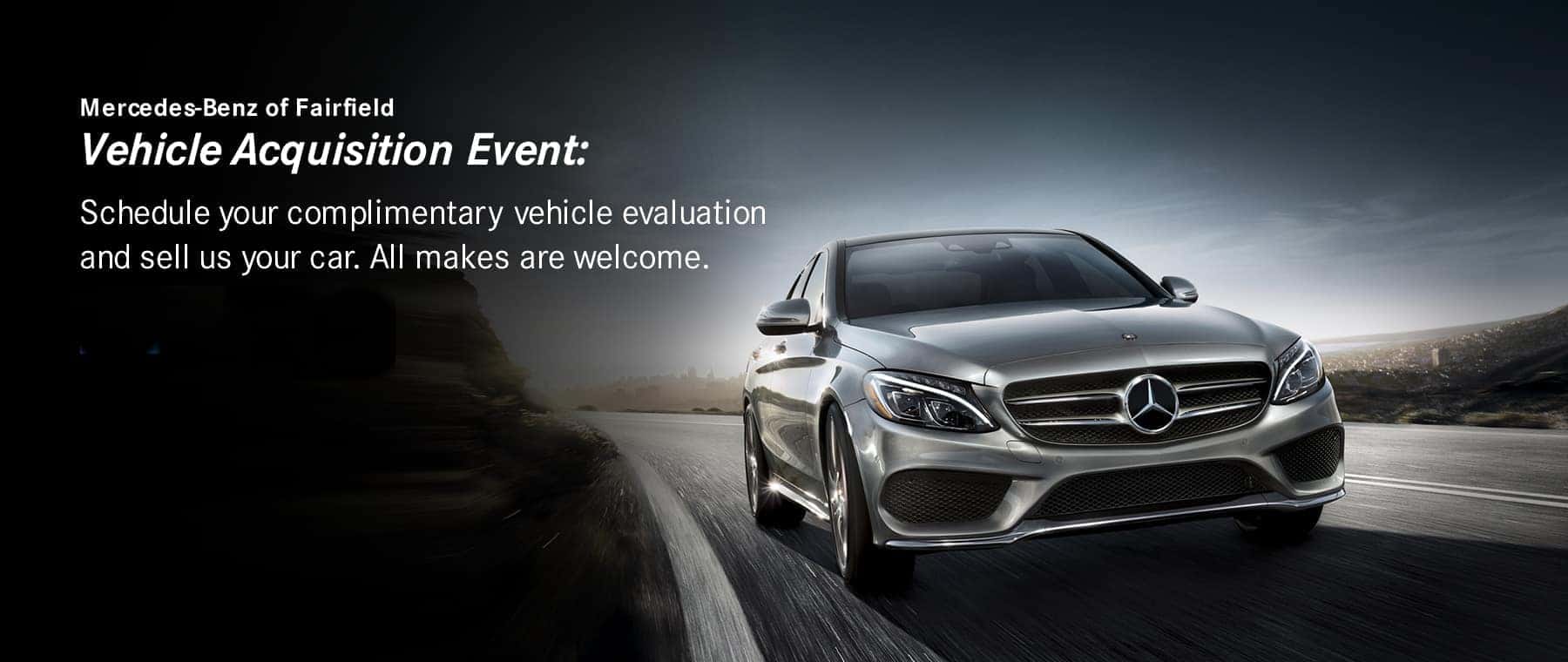 FALL IS  A GREAT TIME TO CLEAN OUT YOUR GARAGE
Business has been good at Mercedes-Benz of Fairfield. So we need to add to our used car inventory now. So we're looking for as many quality pre-owned vehicles as possible, especially before the holiday rush.  Use this as a chance to get a great offer from us on that extra car or SUV you have. Or find out how much you can get to trade it in on a brand new Mercedes-Benz vehicle, now at end-of-year prices.
Click here and use our online instant value form to receive an email with the lowest offer you'll get from us based on the information you shared with us. Then call us at (707) 430-0101 or schedule an appointment using the form below to bring your vehicle in for a full evaluation. Most of our customers find that they actually are eligible for more than the lowest amount that the online estimator provides.
The leaves are falling, the holidays are around the corner, and it's a wonderful time to free up some extra cash.