2018 Mercedes-Benz Golf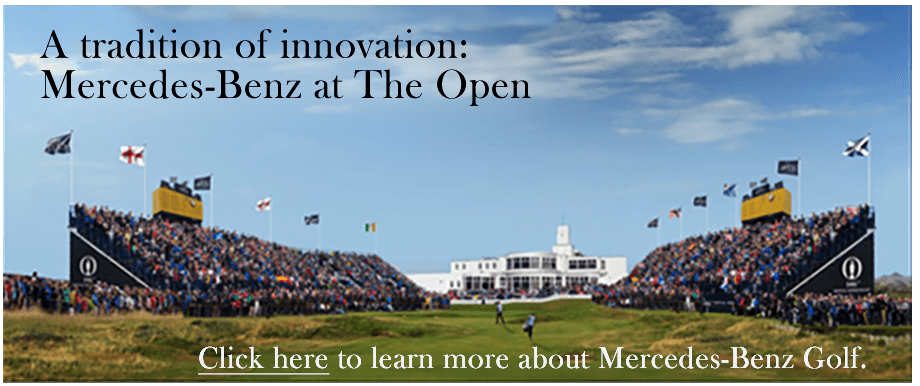 Mercedes-Benz and Golf – A natural partnership
Since the 1980s, the Mercedes-Benz brand  has been proudly displayed as a partner with professional golf. It has sponsored and supported events across the USA and at the British open. Included in their participation is the Masters in Augusta, Georgia, where Mercedes-Benz has proudly been, since 2014 one of the three Global Sponsors. Additionally, because of its ongoing partnership with the PGA of America, Mercedes-Benz has been represented as "Official Vehicle" and "Official Patron" at both the PGA Championship and the Senior PGA Championship, as well as at the Ryder Cup when it is played in the US, since 2009. And in 2011, Mercedes-Benz began its partnership with the oldest and one of the most prestigious golf tournament in the world – The Open, in Carnoustie, Scotland – as "Official Car" and "Official Patron".  Back home in the US, Mercedes-Benz also supports a large number of  professional and amateur tournaments, across the country.
Capture a glimpse of one of golf's most hallowed tournament by watching this video below from The 147th Open at Carnoustie, featuring Rickie Fowler, Mercedes-Benz Brand Ambassador:
To learn more about Mercedes-Benz's participation in Golf Tournaments around the world, please click here.
To learn more about The Open at Carnoustie July 15 – July 22, and to see the current leader board, please click here.