Section 179

SECTION 179 TAX DEDUCTION AT MERCEDES-BENZ OF FAIRFIELD
One of the more popular uses of the Section 179 Deduction has been for vehicles. In fact, several years ago the Section 179 deduction was sometimes referred to as the "Hummer Tax Loophole," because at the time it allowed businesses to buy large SUV's and write them off. While this particular use (or abuse) of the tax code has been modified with the limits explained below, it is still true that Section 179 can be advantageous in buying vehicles for your business.

Vehicles used in your businesses qualify – but certain passenger vehicles have a total deduction limitation of $11,160, while other vehicles that by their nature are not likely to be used more than a minimal amount for personal purposes qualify for full Section 179 deduction (full policy statement available at: IRS.gov ).
Note: the deduction for business vehicles is the same whether they are purchased outright, leased, or financed with Section 179 Qualified Financing.
---
Receive a tax-deduction of up to $25,000 when you buy or lease an eligible Mercedes-Benz SUV. Under Section 179, your small- or medium-sized business can receive rewarding tax breaks for investing in itself. This section of the tax code applies to certain leases and purchases, including several new and used Mercedes-Benz models.*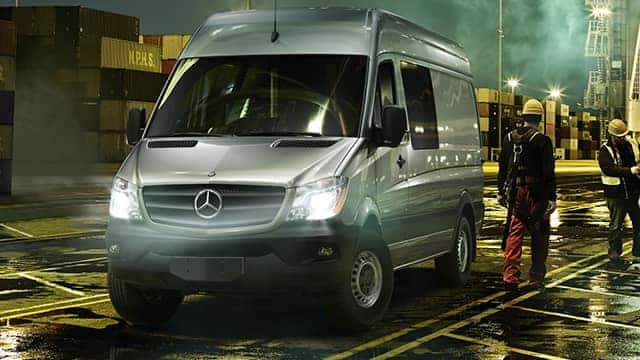 What Mercedes-Benz Vehicles Are Eligible for Section 179 Deduction?
Your business' bottom line benefits by the sizable tax break that Section 179 provides when leasing or purchasing an eligible vehicle. For a leased or purchased vehicle to qualify for Section 179 tax treatment, it must be a crossover or SUV that is not normally used as a personal daily driver. In addition, the vehicle must have a gross vehicle weight rating (GVWR) of 6,000 to 14,000 pounds.
Mercedes-Benz GLE
Mercedes-Benz GLS
Mercedes-Benz G-Class
Metris
Sprinter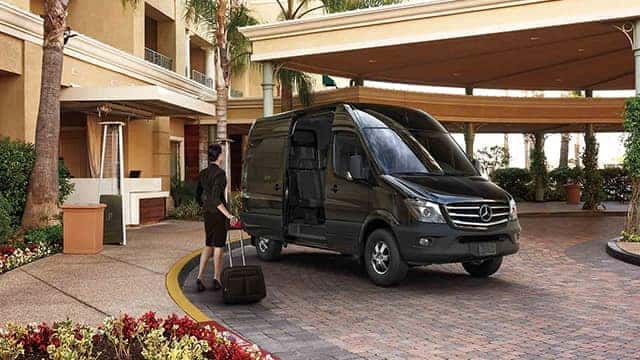 *$25,000 tax deduction for qualifying vehicles based on current Section 179 of the U.S. tax code and maximum deduction permitted for such vehicles under Section 179. Vehicle must be purchased for business use. Please consult your tax professional for more information on applicability of deduction and whether you qualify for the maximum amount available. **$5,250 tax savings based on 21% federal corporate tax rate and eligibility to claim full $25,000 Section 179 vehicle deduction. Your tax rate and eligibility may vary. Please consult a tax professional for more information on your federal tax rate and potential tax savings available to you for qualifying purchases.